Presented by the Children's Discovery Museum
A holiday tradition in historic downtown Waterville, Maine.
Thousands of families from the central Maine region look forward to Santa and Mrs. Claus' arrival in downtown Waterville. For many years, with the help of Waterville Main Street, community volunteers create a fun family holiday experience that lasts from Thanksgiving to Christmas, harkening back to our Franco-American and Lebanese families who have had a strong heritage in our area. This year, the Children's Discovery Museum, soon to be relocating to Waterville, is continuing the tradition. Is this your first time visiting? Here's what you can expect:
Our annual Parade of Lights kicks off the season the Friday after Thanksgiving. Floats, created by community members and organizations, file down Main Street filled with lights and festive spirit! Once Santa and Mrs. Claus arrive at Castonguay Square, the festivities begin! Visit with the Kringles at their holiday home in Castonguay Square each weekend in December.  They delight families at no charge. Photographs by Central Maine Photography are available for purchase.
Each child who visits Santa Claus at Kringleville will receive one free storybook, courtesy of the Mid-Maine Chamber of Commerce, Marden's and Sappi. Early childhood literacy is a priority of the local business community as it ensures the academic development of the future workforce. Shocked by the revelation that many children in our region do not even own a single book, the Mid-Maine Chamber is excited to invest in this project and proud to advance this effort for the children of our area.
Thank you to our 2019 sponsors for helping make this event possible!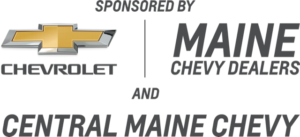 Kennebec Behavioral Health