2022 Parade of Lights Map
Below you will find the 2022 Parade of lights map and a note from the Waterville Police Department regarding road closures. It looks like we will have a clear sky on the day of Santa's arrival.
As a reminder, the Parade of Lights will commence on Saturday, November 26, from Winslow High School. We are excited about this year's holiday season and welcome Santa back to Downtown Waterville.
At 3 PM on the 26th, parking on Lower Main Street will be suspended. This is to ensure safety for the spectators and floats alike.
At 5 PM on the 26th, Lower Main Street will be closed to traffic in preparation for the arrival of the parade and, of course, the Jolly old Elf himself!
At 6 PM on the 26th, the Parade of Lights will depart Winslow High School down Danielson Street onto Benton Avenue – where it will stop briefly for Santa to light the Gazebo – and proceed to Bridge Street. The parade will cross the Ticonic Bridge and turn right (North) onto Lower Main Street. The parade will travel the length of Lower Main Street – making a brief stop at Castonguay Square to light the Waterville Christmas Tree – and disperse at Post Office Square in Waterville. Santa only will then be escorted to his house at Head of Falls.
We hope you enjoy the parade, and please be patient, as there will be a large number of people and traffic downtown for this event.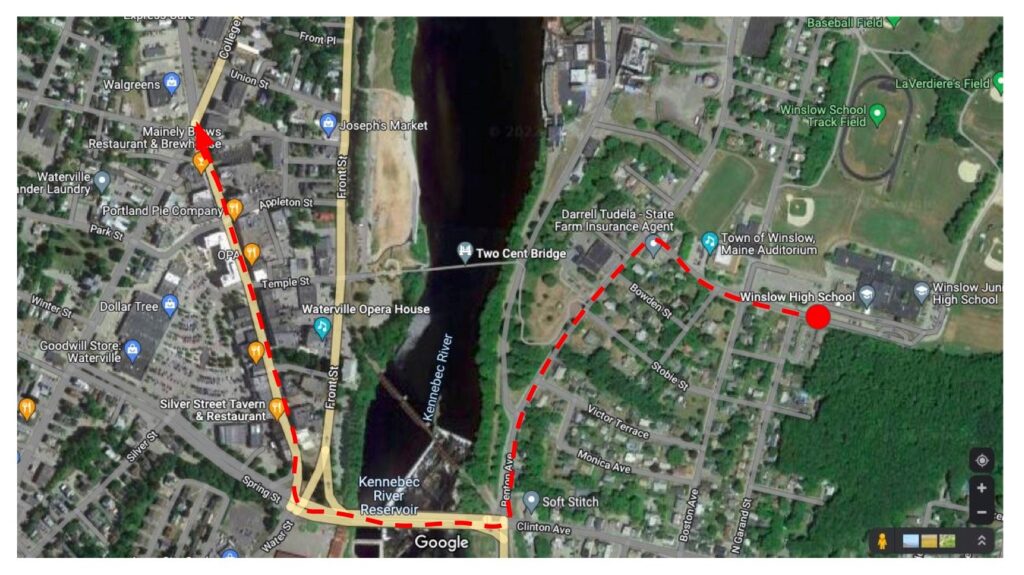 ---
Comments are closed.