2020 Light Up The Town: The Children's Discovery Museum is hosting a city-wide light celebration!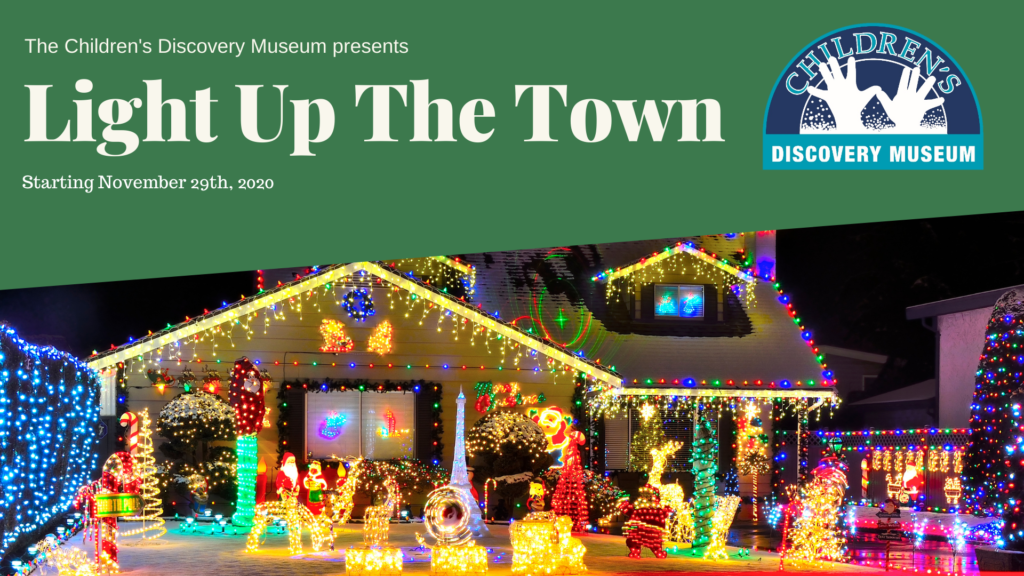 This year's holiday season moves outside of just Maine Street. Instead of the lights coming to you…this year, you come to the lights! Businesses and individuals are encouraged to decorate their properties with as many lights as possible. The registered parties will be part of a city-wide map for members of the community to drive or walk by each location to admire the decorations.
Those registered are responsible for decorating their property with as many lights and decorations as possible. The more lights the better! We are compiling a Light Up The Town map to distribute to the community. Light displays must be ready for the event kickoff on November 27th, 2020, but we encourage them to stay up all season long!
The Light Up The Town Competition was judged by an esteemed panel of judges the night of Nov 27th.
Drum roll, please…..
We have a winner! Congratulations to Chris Griswold's World, located at 12 Woodlawn Drive, Winslow, ME! If you haven't seen it already, we highly encourage a trip out. You will not be disappointed!

Runners up include:
A Whale of a Holiday: 585 Clinton Ave, Winslow
A Merry FrankLin Christmas: 39 Franklin St., Waterville
75% off: 45 Roosevelt Ave., Waterville
Frosty's Corner: 310 Cemetery Street, Vassalboro
Forest of Trees: 451 Cushman Rd, Winslow

If you haven't seen the lights yet, you don't want to miss these amazing properties!

A HUGE thank you to everyone who participated. We were blown away by the amount of participation with over 50 properties! This event wouldn't be anything without your beautiful creativity.

Merry Christmas and Happy Holidays, everyone!
Thank you for participating and we hope that you have fun!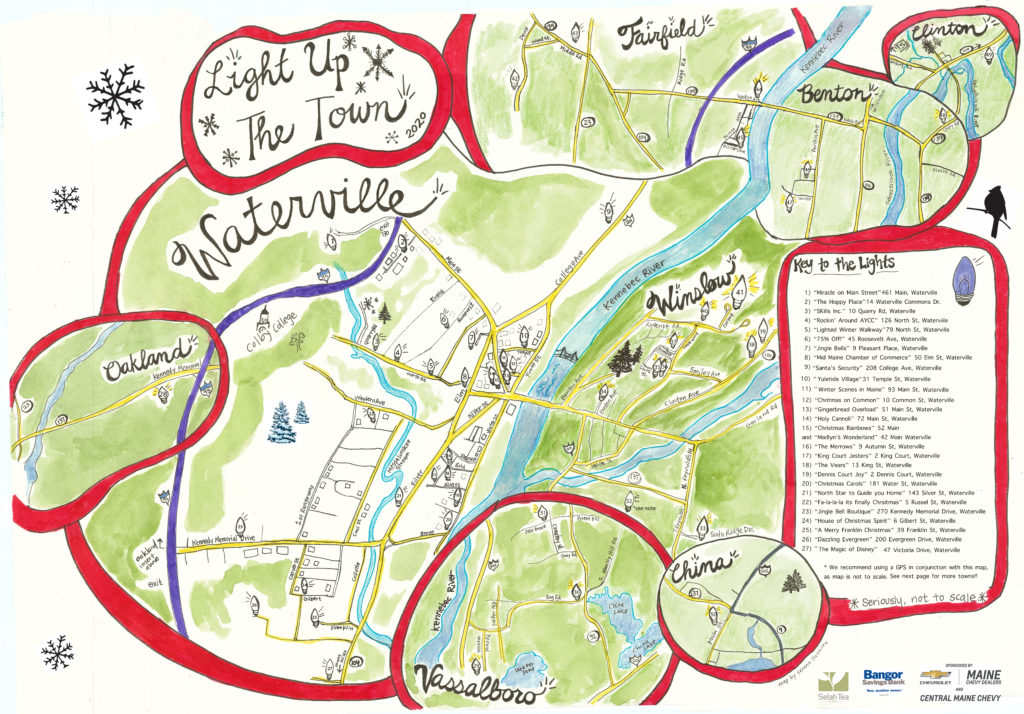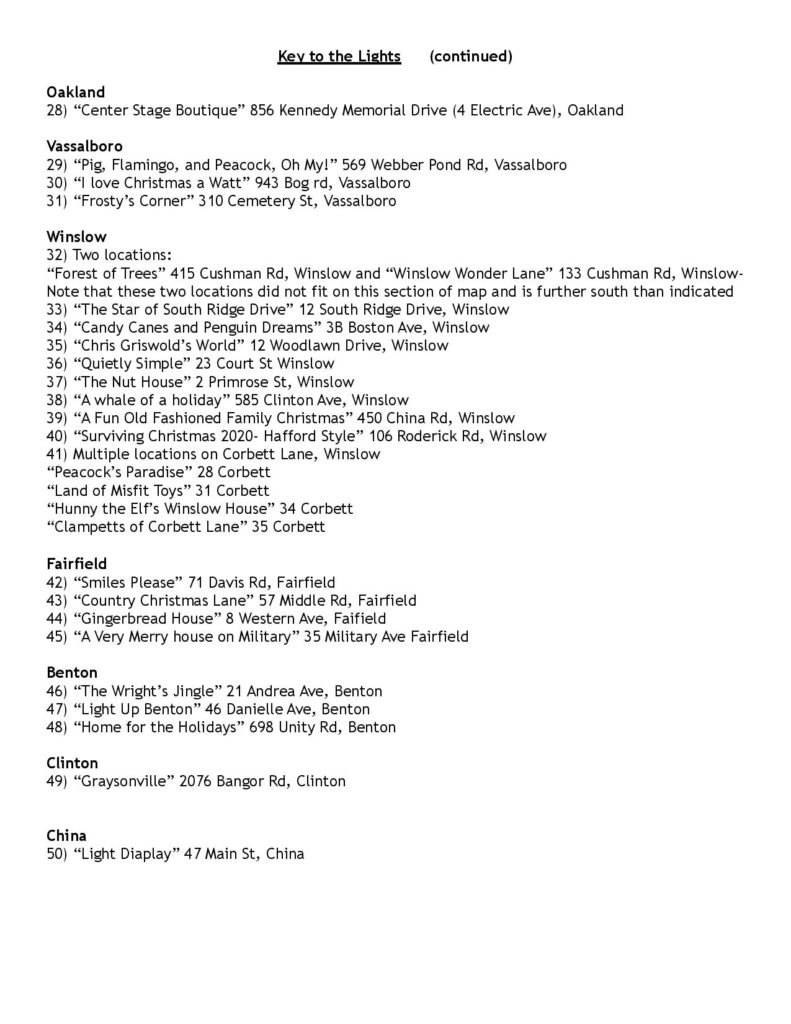 Santa is a busy man, so while he is not able to visit every house on the map, he will be following a shortened version
The Master Route is made up of 6 maps that are linked together. Follow along if you want to see every house on the map! The route takes about 3 hours if you do it all at once!: